OUR SERVICES
Sales Performance Engagements
Help sales teams sell powerfully.
Help companies scale quickly.
Seasoned sales leadership builds your department the right way without the cost & risk of full-time hiring.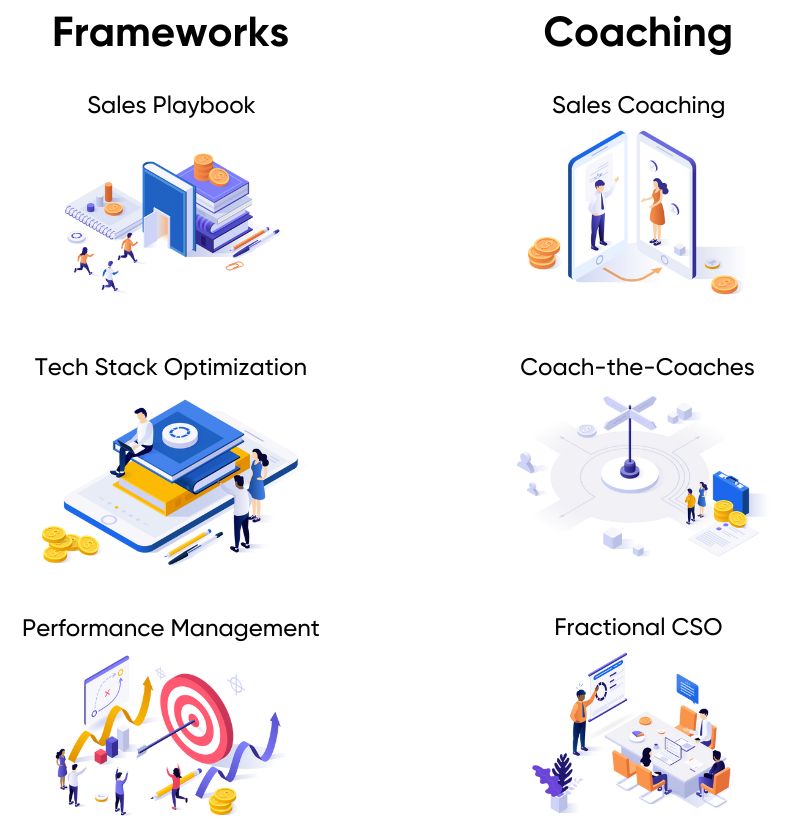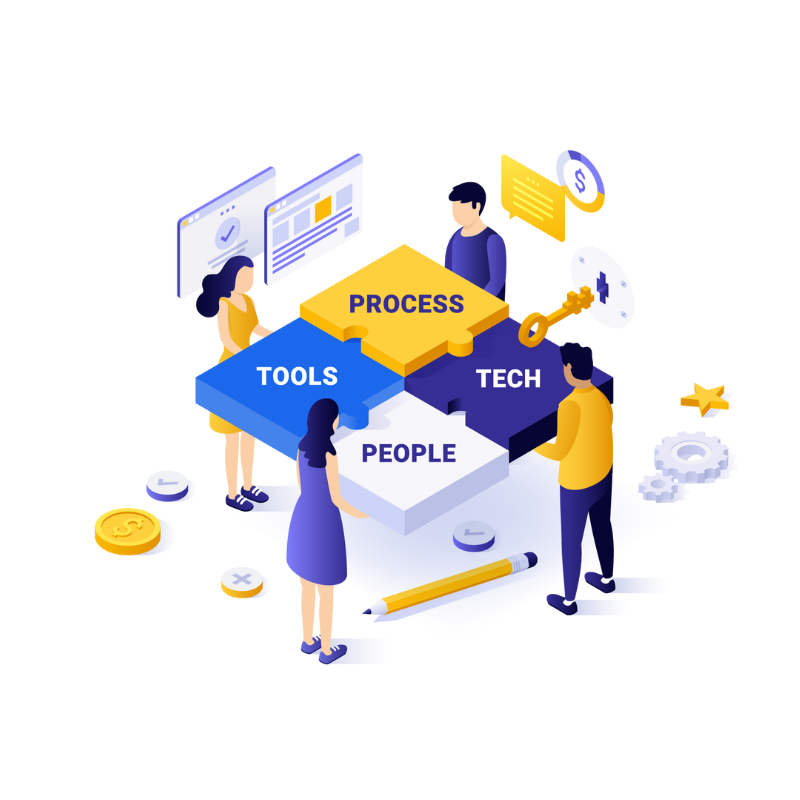 How We Deliver
We build and deliver modular
sales performance frameworks
combining best practices on


process

,

tools

,

technology

, &

people

.
Our clients love
engagements

because they pay for key deliverables, not billable hours or full-time salaries.
Building Process & Tools
Our 90-120 day Framework Engagements are affordable and drive ROI both immediately and over time.
Building People
Our quarterly / annual Coaching Engagements allow for elite call coaching while developing talent internally.
Building Technology
Sales technology excellence can't be achieved without a Sales Enablement Platform at it's core.
Sales Performance Engagements
The
process
,
tools
, and
people
part of the framework are built by the
service
side of our business:
sales performance engagements.
Framework Engagements
Framework engagements are short-term (90-120 day) deliverable-based projects that are affordable and drive ROI both immediately & over time.
Framework Engagement
Sales Playbook
Description
The sales playbook is the single most important piece of the sales department foundation. It organizes all the expectations, processes, resources, and knowledge reps need to succeed. It is the single-source-of-truth for all sales questions within the company.
Key Deliverable: Company Sales Playbook
We craft your team a bespoke sales playbook simplifying your tribal knowledge and harmonizing it with proven turn-key sales best practices in order to ensure all sales answers are a simple click away.
Benefits:
Crystal clear sales expectation setting
Efficient one-stop knowledge on all sales topics
Entire team selling with a single process
Empowers self-management & development
Reduced ramp-up time for new reps or new roles
Pipeline Velocity Improvements
Organizational efficiency drives all aspects




Framework Engagement
Tech Stack Optimization
Description
We customize the CRM, automate workflows, and implement a Sales Enablement Platform to optimize the sales technology stack - while leveraging vendor management & change management best practices to reduce tech costs and remove team change anxiety.
Key Deliverable: CRM, SE Platform, & Dashboards
Sales performance demands a frictionless CRM that serves instead of hinders the team, with a one-stop-shop platform for all sales coaching & resources.


Benefits
Drastically increase teams daily selling time

Maximize sales productivity & effectiveness

Minimize management & admin time

Crystal clear sales dashboards

Better, more accessible sales data
Pipeline Velocity Improvements
Tech efficiency drives sales productivity aspects




Framework Engagement
Performance Management
Description
We build performance into sales teams by serving up clear expectations, processes, and measurements that minimizing inefficient time spending and maximize focus on high-value activities.
Key Deliverable: Defined Performance Process
Sales reps know what to expect & sales managers know how to deliver on all aspects of having sales performance managed.
Benefits
Effective & regular performance reviews
1:1's tied back to reps life goals
Goal setting and team buy-in
Goal breakdown & daily activity planning
Accurate forecasting
Proactive win/loss analysis

Pipeline Velocity Improvements
Sales efficiency drives quota attainment aspects



Coaching Engagements
Coaching engagements deliver high-end sales leadership & coaching talent on a quarterly or annual retainer basis to maximize selling effectiveness.
Coaching Engagement
Sales Coaching
Description
Custom call blueprints & scorecards within sales coaching technology power both group and 1:1 coaching sessions to improve call effectiveness for
Prospecting, Demo, & Follow-Up (closing) sales calls.
Key Deliverable:

Sales Coaching Program
Ensure high quality coaching is happening regularly while creating an engaging culture around sales coaching that's carried on internally once completed.
Benefits
Improves sales effectiveness across team
Healthy competition through call scoring
Safe space to improve & practice
High engagement / Low burnout culture
Pipeline Velocity Improvements
Immediate sales effectiveness drives all aspects




Coaching Engagement
Coach-the-Coaches
Description
We transform peers into leaders by providing process, resources, and coaching for your managers to level-up their impact, create an engaging culture around coaching, and connect with all sales styles.
Key Deliverables: Internal Sales Coaching Team
Your sales managers will come away with all the resources they need to assess sales skills, create personalized development plans, and deliver coaching feedback effectively.
Benefits
Completely self-sufficient elite sales coaching
Home-grown talent cost effectiveness
Create clear career paths for top reps
High engagement / low burnout culture
Pipeline Velocity Improvements
Long-term sales effectiveness drives all aspects




Coaching Engagement
Fractional CSO
Description
Avoid the risk & cost of full-time hiring or mis-hiring this critical role too early while providing a perfect transition to bring on your full time head of sales in the future.
Key Deliverable: Chief Sales Officer
The key sales leadership role at startup companies is trusted to strategize, document, train, develop, and lead sales teams.
Benefits
Drives company growth at a macro level
Strategic advisory based on 20+ years experience
Mentorship & development of key staff
Create & nurture a healthy sales culture
Assisted selection & transition of key sales leader
Pipeline Velocity Improvements
Organizational leadership drives all aspects




How is SellWell different than sales training?
Sales training is the problem we are solving:
Sales training is focused on teaching the universal concepts within sales, but reps - managers - and companies still have the responsibility to apply them before they reap the rewards.
Because of that, we frequently hear that our clients face significant challenges with sales training:
sales rep comprehension, as classroom style learning is not for everyone


only temporary sales increases, as knowledge that isn't re-enforced gets lost in 90 days


sales management not having time to implement the best practices


outdated best practices, due to the same generic information being recycled for years


expensive & tough-to-justify, with so much of the responsibility to generate ROI being one more job to do
SellWell's mission to improve quality-of-life for all sales people can't be achieved without delivering better value than sales training:
Our engagements build sales performance frameworks which are modular, permanent, turn-key, & done right the first time. So you simply reap the benefits of enabling your sales team without an extra job to do.

Our coaching programs that take the burden of elite call coaching off of your management team, improving the quantity - quality - & impact of your coaching. Call coaching software is required, we can either use your internal platform or provide ours.
Our fractional CSO roles speed companies through the critical & time-consuming process of hiring a full-time executive-level sales leader, delivering that level of leadership & impact immediately as well as helping to eventually transition in a full-time leader when the time is right.
Our sales enablement platform provides a permanent base of sales enablement operations to serve up the right coaching, training, & content at the right times.
Do you replace sales leadership?
Absolutely not.
We work as an extension of the sales leadership team, focusing on the important aspects of sales performance that typically suffer due to sales leadership being pulled in too many different directions.
Most organizations have talked about building a sales playbook but fail to deliver one.
Most organizations claim to do coaching but their staff feels under-coached or that their coaching is ineffective.
Most organizations set up sales technology to the bare minimum standards to use it and then go back to selling.
We unlock the time of sales leadership, and the effectiveness of the sales team - with the goal of building structures that permanently increase performance, and then ensuring your sales leaders have everything they need to operate it.
What industries do you serve?
All industries, and all levels of sales staff.
The sales best practices we focus on are universal, we combine those with your tribal (industry, company) knowledge to create bespoke sales performance frameworks.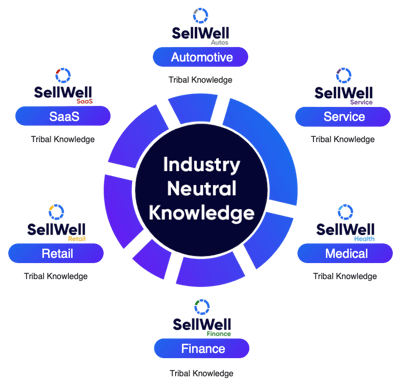 As an example, it doesn't matter whether you're selling software, battleships, toilet paper, a cooking service, or anything else... everything being sold has universal knowledge such as:
Ideal Client Profile (ICP)
Unique Value Proposition (UVP)
Sales Process, complete with stages, objectives, and tollgates
Product knowledge that can be simplified
Tedious administrative activities that can be streamlined or automated
& countless more opportunities to enable sales by unifying, simplifying, and helping to apply this universal sales knowledge.
What time commitment is required of me? What about my team?
The specific answer depends on the engagement we're delivering, but across all of our offerings the answer is the same... minimal time required on your part.
The value we bring is having these critical components done right, on time, and without you having another job to do. For an engagement this could look like just a brain-dump of product knowledge, or a needs assessment survey sent to the team, which gives us everything we need to build the final product for you.
Is this delivered remotely or in-person & How closely do you work with our team?
We're a remote-first company that delivers our products and services remotely. There are 14 inside sales reps being hired for every 1 outside sales rep, which is an undeniable indicator that remote sales / inside sales is where the entire profession is headed -- so we specialize in that space & practice what we preach.

We can work as closely with or as insulated from your team as you wish. Some of our offerings, like Sales Playbook or Tech Stack Optimization engagements can be done completely disconnected from your team. Some of our offerings, like Performance Management engagements or Sales Coaching retainers absolutely must be done in connection with your team.

Despite being remote, we pride ourselves on delivering permanent value with everything we do. We build sales performance frameworks complete with documented process and practical tools that stick around with the company long after our engagement has finished. We ensure everyone who needs it is trained on it's use, building those training materials to be on-demand for future employees.
What level of sales staff do you work with?
All levels of sales staff.

We ensure to cater the resources & tools to the appropriate challenges and skill sets associated with every level:
Sales individual contributors will benefit most from sales concepts, planners, calculators, or other tools to help them put more money on their own board.


Sales management & directors will benefit most from "coach-the-coaches" style material that will help them move from peer to leader and copy their own skillset onto their diverse team.


Sales VP's & executives will benefit from high-level custom advisory sessions, overarching frameworks, process methodologies, and resources that will empower their management team.
How do you measure ROI? When can I expect to see ROI?
We strongly believe that if we're not able to show a 10X ROI on every dollar spent with us within a year of delivery, we don't deserve your business. The beautiful part about sales is everything we do is measurable because everyone has a goal & their performance to that goal. Behind that attainment % is a horde of other numbers we use to quantify our value and your return on investment, such as Pipeline Velocity:

Pipeline Velocity = (Win % X # Active Opps X Avg. Deal Size $) / Sales Cycle in Days #

Because of the nature of what we do, we recommend splitting your view of ROI into 2 categories: hard efficiencies & soft gains.

Hard efficiencies are the things that we can touch, feel, see, and as a result we can undeniably measure their impact within 90 days.
Example:
START -
5 reps on a team
70% QAT
60% of each day spent on admin
FINISH -
5 reps
95% QAT
20% daily administration
IMPACT -
Based on a $20,000 MRR / month goal, we've:
Enabled an extra $5k MRR / month
Saved 16 hours per day of team selling time (13.3 days / month)
At $26/hr ($50k salary)
X
320 hrs saved (16 hours X 20 selling days)
=
We've saved $8360 saved / month.
Now the team, in addition to hitting targets, actually has time for training & cultural activities without affecting goal.
This is what we mean by driving both performance & wellness.
ROI -
$13,860 hard efficiencies per month gained
$41,580 gained in first quarter vs. $30,000 spent in first quarter
$41,580 gained in second quarter vs. $0 spent in 2nd quarter
etc.
This is what we mean by driving permanent performance improvements.
Soft gains are the things that we can measure today, but will benefit you over time, so it's necessary to forecast that positive impact over time based on the real-world gains made early on.
IMPACT - $13,360 efficiency gained, $5000 of which is MRR increase, $8,360 of which is salary efficiency.
WATERFALL - $5,000 MRR / month
= $390k in Year 1
= $1.95M Valuation increase at a 5X multiple
Looking at your MRR as a waterfall and multiplying by your valuation are table stakes for understanding the critical long term impact that establishing a high-performing sales team has on your business.
What sales technologies do you work with?
We are technology agnostic - our goal is delivering our clients the best value possible by helping them cut through the noise of an overwhelming sales technology landscape.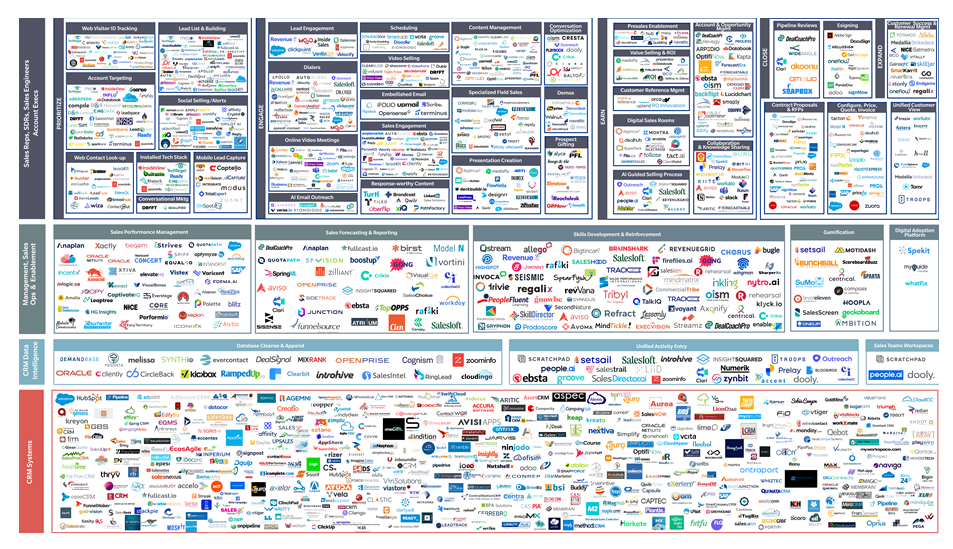 This means we're either using the technologies they've already selected, or we're being asked for unbiased recommendations on which software will provide the most value at the lowest cost. These technologies can be CRMs, Marketing Automation Platforms, Sales Acceleration Platforms, Tools for Video - Proposals - Signatures - Content - Dialling - Email, or many others.
If you're looking for:


exact pricing,

answers to specific questions,

ROI calculation,

product demonstrations, and

recommendations based on your specific situation

the next step is to

book a discovery call


to help us learn more about your goals & challenges.