The

Sales Enablement

Firm
We are founded on the fact that

sales is a science, not an art.
We deliver what Sales people need to perform in our modern selling environment:
more
access to
knowledge
more
frictionless
process
more
helpful
resources
more
personal
support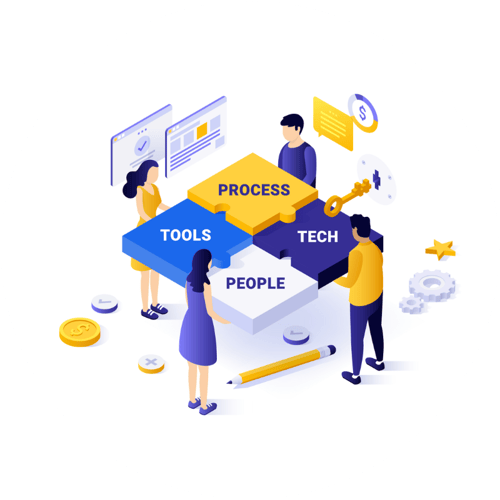 THE BIG PROBLEM WE SOLVE
The
Quality-of-Life

for Sales People is at an all time low.
OUR VISION
To improve the

quality-of-life

for sales people everywhere.
It's so important that it's our identity. Our name comes from:

Performance (Sell)
In sales we eat what we kill - numbers on the board solves just about everything. Sell more is the easy part.


Wellness (Well)
Success in sales too often comes at the expense of personal wellness; that's wrong. We're here to restore that wellness to the millions of sales people & their families who need it.
"Quality-of-Life"
We break it down into four interdependent layers:
Growth, Effectiveness, Time, & Health.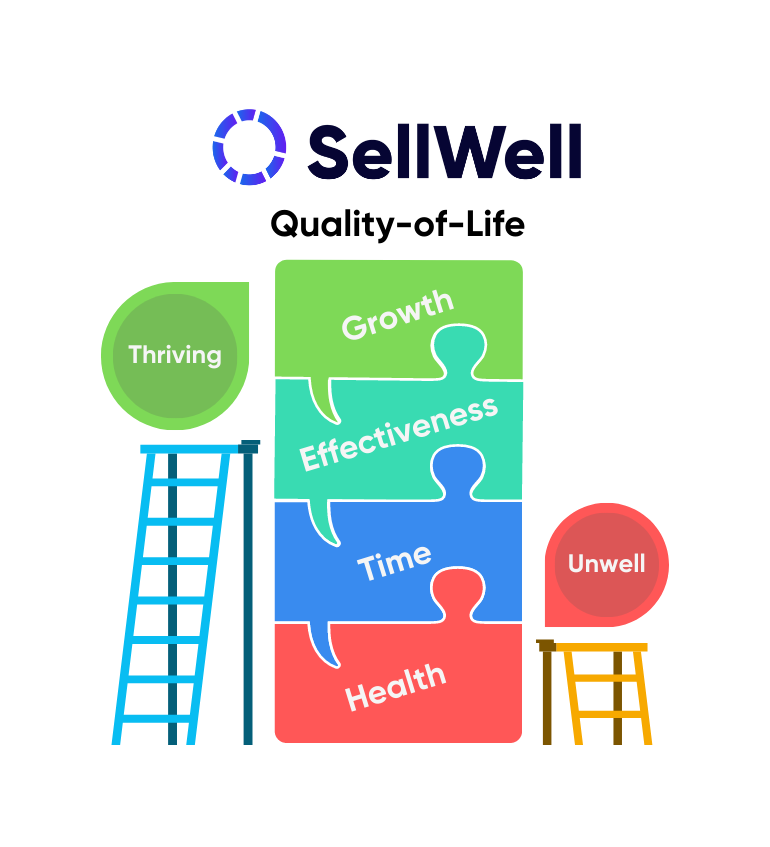 OUR MISSION
To

unify

,

simplify

, and

help apply

the world's collective sales knowledge.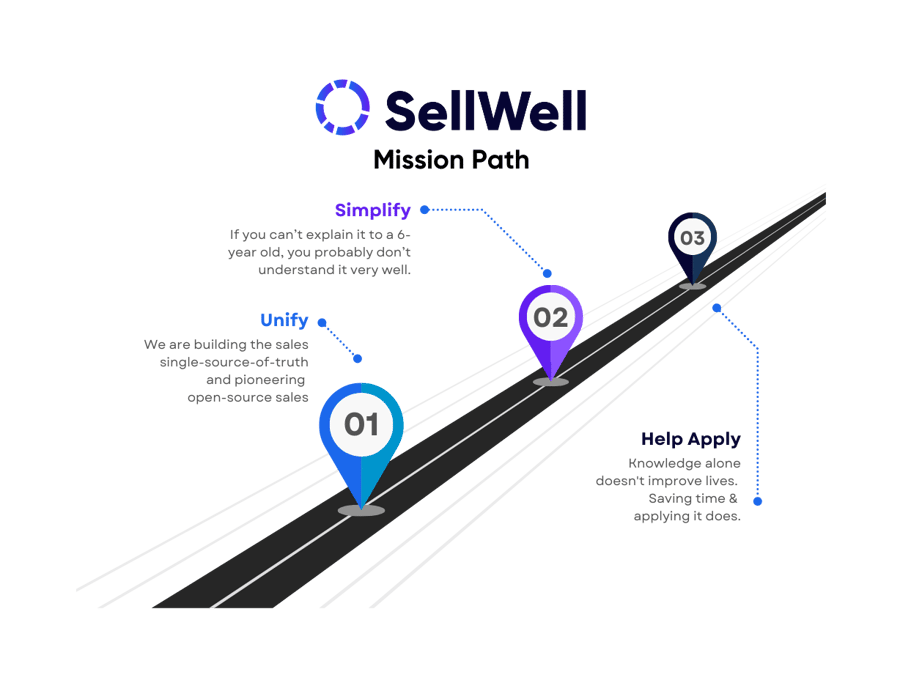 Unify
The topic of sales is one of the oldest there is.
So why is the amount of time spent by sales people simply having to find key information we need so massive?
We cut through the noise to provide you with a single source of truth for sales knowledge.
#OpenSourceSales


Simplify
Half the time needed when improving your sales game is getting accustomed to all the fancy, similar terms that experts use to package their sales methodologies as original thought.
We remove all that fluff by focusing on the simple universal truths that apply to all sales people, in all roles, of all experience levels.
Help Apply
Just like a great strategy without the tactics to execute it will fail, so too will sales reps fail to execute on newfound knowledge without tools & templates to save time when it comes to mentally organizing these ideas to use in our workdays.
A head start for every task & making more sales with less effort adds up to having time for life.
OUR SOLUTION
Simplify Sales.
Sales doesn't need to be hard.
Sales Performance Frameworks make it easy.


Thanks for taking the time to learn our mission.
Take the next step and familiarize yourself with our method of helping Sales People earn more, stress less, & live better.